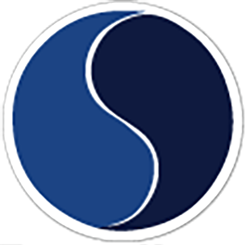 Recruitment Services
Career Opportunities
We share ideas, knowledge and experience across businesses and territories to deliver outstanding results and we invest heavily in equipping our staff with the specialist skills necessary to perform to the highest standards, while developing their careers.
Elite Client Receive
A professional service tailored to their individual requirements.
Candidates selected from our extensive bank of quality applicants.
Applicants who have received an in-depth interview.
Interview schedules which are organized to suit both their needs and those of the candidate.
Competitive rates & unique refund/replacement guarantee.
Management of all offers of employment & negotiation where applicable
Elite Candidates Receive
A professional, confidential and effective recruitment service.
Expert advice on CV compilation, interview techniques and current knowledge of the job market.
Detailed information on the job specification and company background.
Management of the offer process and negotiation where applicable.
Access to an extensive range of job opportunities arising within a range of successful client companies.
Jobs at Elite Recruitment
Other Business's Division
Competitive Salary
Depend on your qualification and years of experience the salary the employer may offer you will be equal to or more than the industry standard for that job title in that location
Medical Insurance
The Company shall provide such continuation benefits to the active employee and his wife or her husband and two children their age under 18 years old.
Accommodation Allowances
Provided accommodation for selected candidate and his/her family depend on type of contract (married or single) and country visa policy.
Monthly Outings
Doing various kinds of social events, outings, learning and exploration of our surrounding areas. The activities we offer will vary slightly from year to year but guaranteed is that the outings are a fun way to connect as an international community. Many of the events we do become highlights.
Company Trips
If the Employer so decides, the Employer may be sent to a business trip, given however that it is laid down in his Employment contract or otherwise. Upon change in conditions on his part, the Employee is entitled to pull out of the business trip provisions fixed in his Employment contract.
Paid Vacations
Most employees (full and part-time) are entitled to vacation time and vacation pay.
Interested?! Talk with a Recruiter to Setup an Interview
Job Description? …
What is the interview process like? …
How Long Have You Worked With The Company? …
What created the need for the position? …
How long has the position been open? …
How quickly does the position need to be filled? …
What is the salary range for the position?